Blog
Our blog covers topics on adoption, assisted reproduction, and surrogacy.  You can read articles, personal stories, and commentaries written by our staff and our clients.  A complete listing of all blog postings appear in chronological order below.  To sort entries based on your interests, select one of the categories to the right under "categories."
Please call us or send a confidential email if you have any questions, comments or would like to to contribute to our blog.  We look forward to hearing from you!
(925) 945 1880 or (800) 877-1880.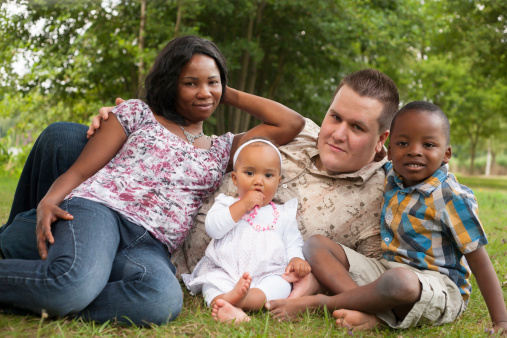 If you're thinking about adoption, learn who will be involved.
When you're thinking about adoption, questions abound. What will your life be like with the child who is about to enter your family? How can you best support your child and your family through this transition? Depending on the circumstances of your adoption, you'll need to turn to different support services, and in some cases Child Protective Services may be involved.
What is Child Protective Services?
Child Protective Services or CPS is the nationwide government agency that is responsible for ensuring that children are physically and emotionally safe and well. Depending on the situation of a child's birth family, CPS may become involved in an adoption to help safeguard the wellbeing of that child. Sometimes families adopt a newborn or an older child who is in the care of CPS, while other families would like to create an adoption plan with a birth mother whose circumstances might lead to CPS involvement.
When Could CPS Become Involved in an Adoption?
Sometimes, the birth mother's life circumstances have been challenging. She may decide to make an adoption plan because she knows that her difficulties with substances such as drugs and alcohol make her life challenging, and she's looking for a safe, stable, and loving home for her baby. Since the use of drugs and alcohol during pregnancy can pose health risks for children, child protective services may get involved in adoption when a birth mother tests positive for drugs, when a birth mother reports drug or alcohol use during pregnancy, or when a newborn is tested for or receives a medical diagnosis that is related to drug or alcohol use during pregnancy. Most states mandate that the hospital report positive test results to CPS. California mandates this reporting.
What Happens If Other Children Are In CPS Care?
If other children in the family are in the care of CPS and the situation in the home has not changed, then a new baby may also be placed into the care of the state. For example, if a child is born into a situation where other children in the family have experienced neglect or physical or sexual abuse, Child Protective Services may become involved in the newborn's case as well.
Making a strong adoption plan can help adoption proceed more smoothly.
Making a Strong Adoption Plan
If you would like to make an adoption plan to adopt from a friend, family member, or other birth mother whose situation may lead to the involvement of Child Protective Services, it is important to make a strong adoption plan before the child is born. In California, if a plan is in place for adoption, it's less likely that a newborn will pass into the care of Child Protective Services. An adoption plan shows that you and the child's birth family are willing to transition the child into a stable home and support that child's physical and emotional needs.
If you have adoption questions about children who may be in a situation where child protective services will be involved, we can help. We've been there, and we can help you with your questions about the adoption process. Call us at (925) 945-1880 for a free phone consultation.
Sources:
California Child Protective Services: http://www.dss.cahwnet.gov/cdssweb/pg93.htm
Sacramento County Adoptions: http://www.dhhs.saccounty.net/CPS/Pages/Adoptions/SP-Adoptions.aspx
US Department of Health Child Welfare Gateway: https://www.childwelfare.gov/systemwide/laws_policies/statutes/drugexposed.pdf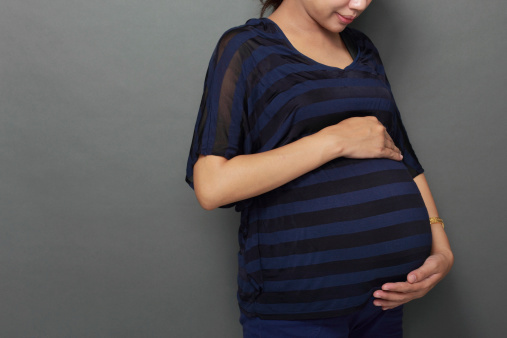 Many different women choose adoption for their baby.
Who is a birth mother? As a prospective adoptive parent, you might be surprised by the diversity of mothers who decide that adoption is the right future for their child. Birth mothers are women who've given birth to a child who's being raised by adoptive parents who love them, and although there can be similarities in birth mothers' reasons for making an adoption plan, every birth mother's situation is unique.
Seeking a Stable and Loving Home for a Child
Birth mothers come from all different walks of life, but they're united in their desire to give their child a wonderful life. A birth mother may be a student who's pursuing her dream of a career and looking to her future. At the same time, she looks to her child's future and knows that making an adoption plan is the right thing to do, since she's not able to make a family work under her current circumstances.
A birth mother may not be able or willing to parent with the child's father. Without the emotional and financial support of a partner, she feels that the most supportive family for her child is a family that's ready and eager to parent right now.
While many birth mothers are young women, many are older as well. Older birth mothers may already have a family, and this pregnancy comes as a surprise, perhaps this baby has a different father than her other children. These birth mothers may feel like they're unable to financially or emotionally support a new baby. Adoption is also a path for women who feel like this new child needs a family who can support the physical, emotional, and financial needs of a newborn.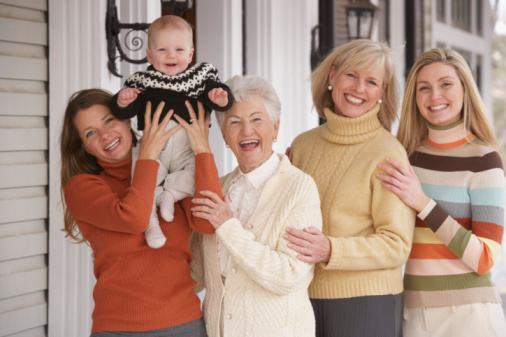 Birth mothers want to place their child in a stable and loving family.
Looking for a Safe and Stable Family
Women in crisis are also birth mothers. When a woman is experiencing abuse or homelessness, she may not feel like she's able to give her child the safe and stable home that the child needs. She may decide to create a plan to help another family adopt this child.
Sometimes, women are addicted to drugs or alcohol, and they realize that they are not able to provide a healthy environment for their child. In this case, Child Protective Services may become involved after the baby is born. These birth mothers may choose to create an adoption plan for the child before that child is born, so that they can ensure that the child goes to a family or to an agency of their choosing. They might also know that the child could have medical issues as a result of the prenatal environment, and the birth mother doesn't feel she can give the child the care and access to services the child will need now or in the future.
Making a Plan
What is an adoption plan? For birth mothers who are considering adoption, an adoption plan helps spell out the steps that will take place when the child is born. An adoption plan helps create a smooth transition between the birth mother and the adoptive family, helping to ensure that the child is placed with an agency or a family that the birth mother has chosen specifically for her child.
Are you pregnant and considering adoption? We can help you create an adoption plan to place your child with a loving family. If you're a family looking to adopt, we can help you find your future child. If you have adoption questions, we're here to help. Give us a call at (925) 945-1880 for a free phone consultation.
Sources:
Adoption.com – Birth Mother Stories: http://adoption.com/birth-family/birth-family-birth-mother-stories/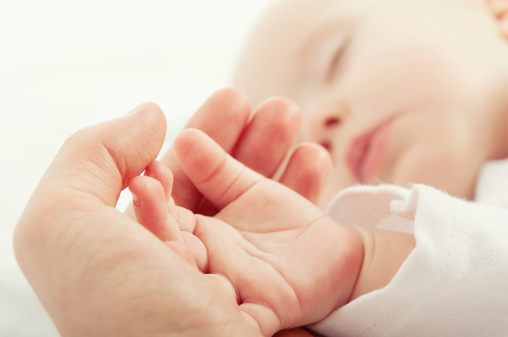 When you're having a baby, you know that you need to stay healthy. After all, you are the person who is caring for that baby until you give birth. Two common adoption questions that birth mothers have are how to be well during pregnancy and how to get ready for childbirth.
Prenatal Help for Pregnant Women
Once you know you're pregnant, it's important to get support to take care of yourself. That way, you'll know about problems like low iron or gestational diabetes, and you'll get checkups to make sure that your baby is developing normally. If you need help getting prenatal appointments, you may qualify for Medicaid. If you don't qualify, look at the Children's Health Insurance Program to see if you can find low cost insurance during your pregnancy.
Maintain or adopt healthy habits during your pregnancy. Take a vitamin with folic acid to prevent neural tube defects and other birth defects such as a cleft palate, and seek support if you currently drink, smoke, or use other substances. The Smokefree web site has both online and live help for you if you need support to quit smoking.
Make sure that your diet includes plenty of fresh fruits and vegetables, healthy sources of protein, and whole grain carbohydrates. This can be hard to achieve when you're on a limited budget. The Special Supplemental Nutrition Program for Women, Infants, and Children (WIC) provides pregnant and postpartum mothers with supplemental food, nutrition education, and health care referrals.
Getting Ready for Labor
Taking a prenatal class will help you understand the changes in your body and will help you get ready for labor. It's good to invite a partner, family member, or friend to these classes as well, so that your support person also understands what might happen during labor. Take a look at the hospitals or other birthing facilities in your area. Imagine yourself giving birth there. Walk through and tour the facility so that you know what will happen when you go. Preparing well for childbirth can help you make a birth plan and help with your adoption planning.
Caring For Yourself After Delivery
When you are choosing adoption, it's still important to have good post-natal care. Childbirth involves a lot of physical work and it's important to have a good medical team and a group of friends or family who can help you recover. You may experience complications such as stitches or a cracked tailbone or you may need to recover from a cesarean section. You'll need to check in with a medical professional for follow up care if you experience complications.
If you are not pumping milk, you will need to relieve engorgement and gradually reduce your milk supply so that you are not uncomfortable. A lactation consultant can help with engorgement and strategies for pumping or reducing your milk supply. Sometimes, women experience sadness after adoption or simply after giving birth. To help avoid or relieve postpartum depression, it is important to have a good support system and consistent check-ins with medical professionals or counselors.
Planning for a healthy pregnancy and postpartum time will help you and your baby stay well during this time.
Working with a legal firm that assists birth mothers can help ensure that you will have the care you need, before and after the baby is born. Call us today at (925) 945 1880 or (800) 877-1880 with questions or comments. We look forward to providing the answers you need.
Sources:
BabyCenter: Help for Low Income Pregnant Women: http://www.babycenter.com/0_help-for-low-income-pregnant-women-and-families_10320594.bc
Smokefree: http://smokefree.gov/
Women, Infants and Children: http://www.fns.usda.gov/wic/women-infants-and-children-wic

Surrogate mothers help bring a family to life.
You're ready to grow your family. You're considering all of your options. Is surrogacy right for you?
What Is Surrogacy?
A surrogate is a woman who is able to carry a baby for that child's future family. Families are involved from the beginning. Surrogates carry children for couples or for single parents. The surrogate relationship is a very special one. A surrogate mother becomes part of your child's village, giving life to your child and helping you create your family.
What Is Traditional Surrogacy?
There are two main types of surrogacy: traditional and gestational. A traditional or classic surrogate not only carries a child, she is also the child's biological mother. In traditional surrogacy, the surrogate becomes pregnant through IVF, IUI, or insemination. The child she carries may be related to the father or may be unrelated to the future parents.
Are you investigating traditional surrogacy? This method of creating a family can be less physically complicated and costly than gestational surrogacy. Since traditional surrogates can become pregnant through insemination, they may not need to go through costly and complicated IVF procedures. While IVF involves waiting time if a surrogate does not become pregnant, insemination can occur every month. This process is often easier on the surrogate, and it can be a faster way to start a family.
Traditional surrogates may be family members or friends who want to help you have a child. Even so, the process can be emotionally challenging for the surrogate mother. It's important to set up a surrogacy agreement that works for and supports all of those involved.
Gestational and traditional surrogacy help both singles and couples start a family.
What Is Gestational Surrogacy?
In gestational surrogacy, the child is not related to the surrogate. Gestational surrogacy is diverse. In some cases, the mother may be able to produce eggs but unable to carry a child. IVF brings sperm from the father and an egg from the mother together to create an embryo that is then implanted into the surrogate. The baby is genetically related to both of its parents. In other cases, an embryo is created using a donor egg or donor sperm, or an adopted embryo may be implanted into the surrogate mother.
Gestational surrogacy gives you the ability to create a family that is genetically connected to one or both of you. You may also be able to adopt an embryo that was not used in another couple's fertility procedure. Since the gestational surrogate is not biologically related to the child, the legal process can be simpler than that of traditional surrogacy.
Why Choose Surrogacy?
Adoption and surrogacy are different pathways to the same destination: creating a thriving, happy family. Many different people choose surrogacy to grow their family. You may be single and yearning for a family. You may want a biological child but be unable to carry that child yourself. Surrogacy gives you the option of creating a genetic bond with your child and being involved in the process
Surrogacy is a journey to parenthood, and it is one that takes careful planning and consideration. This journey requires support from a medical team who will oversee the process from beginning to end. The journey begins when you work with legal counsel to consider your options and decide to choose a surrogate as the person who carries your child.
As families who've been part of the adoption and surrogacy process ourselves, our legal team can help you determine whether surrogacy is right for you. If you'd like to explore surrogacy as an option for growing your family, call us at (925) 945-1880.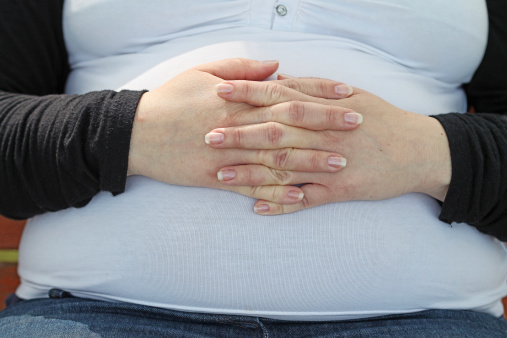 Choosing surrogacy? Look for a program that provides high quality support.
You'd love to add to your family, and you're excited that you believe you've found the perfect surrogacy program. But wait: before you leap into a surrogacy agreement, make sure that your excitement hasn't led you astray. When you're considering surrogacy as a way to grow your family, it's important that you choose the right program to help your family get a good start.
What is Surrogacy?
Surrogacy is a way to grow your family by having a surrogate mother carry your child. In traditional surrogacy, a surrogate mother not only carries the child for that child's future family, she also provides the eggs to create the child. In gestational surrogacy, parents' eggs or sperm may be used to create an embryo that's implanted into the surrogate, or the surrogate may carry a donated embryo.
Avoiding Surrogacy Scams
In order to avoid surrogacy scams you will need to do your due diligence. You should only work with dedicated and experienced professionals that will guide you through the process. Choose a team that is caring and compassionate, but also one that is experienced and that can take care of necessary legal paperwork and other details. Remember, too, that the term "agency" doesn't necessarily mean that the "agency" is licensed. There is not state entity that licenses or regulates surrogacy "agencies." That said, an attorney-run surrogacy program is regulated to the extent that an attorney is licensed by the state bar.
Unfortunately, where there is a deep desire for a family, there are also people who'd like to take advantage of that desire. Surrogacy scams have been in the news in the past few years. Experiences such as the ones at Planet Hospital have led to painful losses of funds and hopes for families who'd decided to pursue surrogacy. When you're considering a surrogacy program, keep in mind that a program or agency that promises cut-rate costs and a speedy path to surrogacy might be completely fraudulent, or it may not support surrogate mothers and families in a way that leads to a healthy child and a well-supported surrogate mother and family. How can you avoid surrogacy scams?
Look at the Program's Track Record
Surrogacy agencies can help you achieve your dream, but it's important to take a serious look at the track record of the program you choose. Ask good questions.
Where is the program or agency located? Connecting with a local program or agency will help you get an in-person understanding of the people behind the program.
What is the program or agency's history? Look for one that's licensed and that has an established and visible track record. Speak with people who've been through the program – ask the program for references.
Who will be your surrogate mother, and what do you know about her background, health, and the support that the program provides? A surrogacy is a partnership, and helps solidify this relationship if you and the surrogate mother can choose to work together.
How will they help you create a plan to ensure that transitioning your child to your future family goes smoothly? Make sure that the program has the background and legal experience to facilitate surrogacy.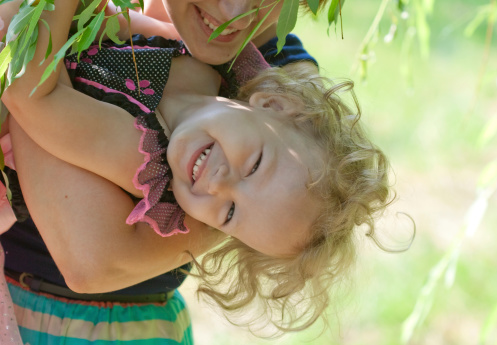 A surrogacy agency with a proven track record will help you add to your family.
Choosing a Surrogate
Why are these questions important? They not only protect you financially, they also protect your child. Many legal issues should be considered.
When you choose surrogacy, you invite another partner into your child's life: the woman who gives birth to that child. You want to make sure that your surrogate mother is healthy and supported during this special time. Working with established legal professionals can help you ensure that you're working with a mother who's interested in helping you build a healthy family, someone who will make healthy choices throughout her pregnancy.
Smoothing the Transition
You and your surrogate need support during the surrogacy process to help make the process easy for everyone. Like adoption, surrogacy is a choice that is full of emotion. It's amazing and challenging to see someone giving life to your child. Surrogacy is also an emotionally-moving process for the surrogate mother, who can feel a wide range of emotions as she grows a new family. It's important to have clear support for your surrogate mother, good communication and a well-thought-out transition plan for the time when the baby is born. A high quality firm will have high standards, they will provide extensive information and support to both the surrogate mother and prospective parents.
You want to create a family, and surrogacy is one way to achieve your dream. Look for a superior program that will work with you and the surrogate mother to help you have a healthy child and a smooth transition into parenthood. If you sign up for a surrogacy scam, your arms may be empty, and so will your bank account. You need good advice and an agency with a solid reputation. Contact us at (925) 945-1880 to talk about your desire to build a family and we'll help you decide if surrogacy is right for you.
Sources:
http://america.aljazeera.com/watch/shows/america-tonight/articles/2014/5/14/desperate-for-a-babyscammedinglobalsurrogacysnewestfrontier.html
http://www.nytimes.com/2014/07/28/us/surrogacy-agency-planet-hospital-delivered-heartache.html?_r=0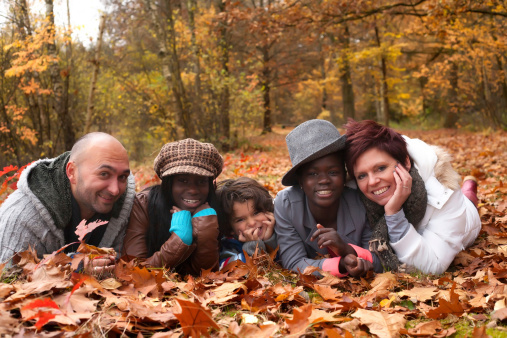 Looking at adoption? We can help you build your family.
Do you want to bring a child into your life? If you live in California, you're in good company. California is our country's adoption capital, with the most adoptions of any state. If you'd like to adopt, how do you embark on the California adoption process?
Many Roads to Adoption
Just as every child is unique, so is every adoption situation. Some birth parents want to choose the child's adoptive parents, while others place the child in the care of an agency that will match the child with adoptive parents. Some families wish to adopt internationally, while others adopt older children from the foster care system. There are many ways to adopt a child and many organizations that can be involved.
Pursuing Domestic Adoption
If you'd like to adopt within the USA, licensed private or public agencies help parents adopt, as does the California Department of Social Services (DSS). Every adoption requires a home study which can be completed by DSS or a private agency. A home study a criminal record check, reference letters, and a history that shows that your family can provide a safe and loving home for a child. After the child is placed, DSS or the private agency will supervise the adoption placement. After the supervision is complete, usually about six months, the supervising agency will prepare a final report for the court, and the court will set a hearing date to meet with you and then grant the adoption.
Maintaining a Connection
Sometimes, birth parents want to maintain a relationship with the child and the child's adoptive family or simply get information about the child. In that case, they may enter into a Post-Adoption Contact Agreement that may be filed with the court and enforceable by that court. This agreement sets out parameters for information-sharing and future contact with the child and the adoptive family. These agreements can be really helpful in setting everyone's expectations and in creating the building blocks to a positive and trusting relationship with the birth family.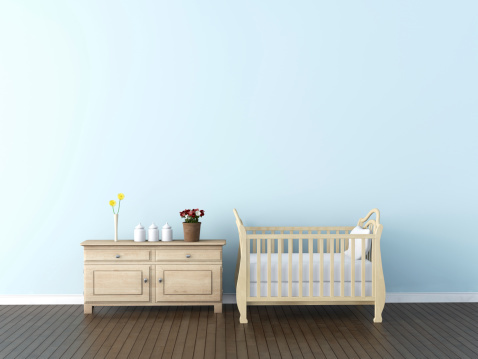 You're ready to adopt – call us to support you on your journey.
Whatever pathway to adoption that you choose, it's important to have a guide through the legalities of the adoption process. We're not only legal professionals – we've also experienced the adoption journey. Are you considering adoption in California? Call us at (925) 945-1880 for a free consultation and learn how we can help.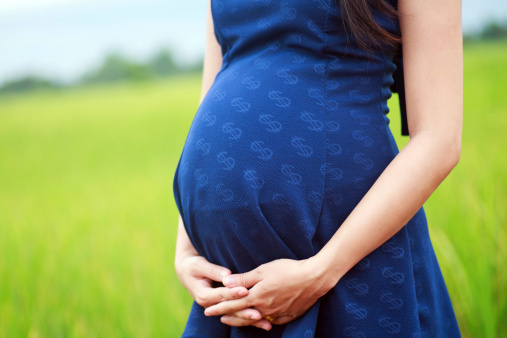 Your daughter's pregnancy may be a shock, but know you'll both get through it.
Hearing the life-changing news that your teenage daughter is pregnant is never easy. It's not something you could have predicted ahead of time, so it is understandable that you are unsure about what to do or say. In the blink of an eye, you have gone from seeing your daughter as a little girl to realizing "my daughter is pregnant" and seeing her as a mother with her own child on the way. It is understandable that you may be feeling a wide range of emotions from disappointment to anger and maybe even fear.
Taking the first step
According to the Mayo Clinic, the first step after receiving this type of information is to acknowledge your emotions and accept them. You may find that you are angry and you should say so. Tell your daughter that you need time to process the information that she has told you and that you need some time to put a little distance between what you are feeling and her news. You can then plan to sit down and have an actual productive discussion – after you have your emotions in check.
As you begin this journey both you and your daughter will, no doubt, have views about what she should do about her pregnancy and the baby. The father of the baby, as well as his immediate family members, may also have opinions about this. It is important to remember that your daughter and the father of the baby are ultimately responsible for their choices and need to own these decisions. They need to understand their options, whether they choose parenting, terminating the pregnancy or making an adoption plan, and make informed decisions.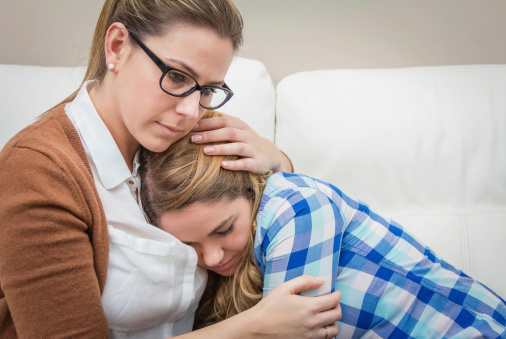 Once you process the information a productive conversation becomes easier.
Contacting an adoption agency
If your daughter decides to make an adoption plan, your first step should include calling an adoption professional, either a law firm or agency. Since not all adoption professionals are created equally, you need to research the options and choose one that will work for your daughter's best interest by creating an adoption plan around her specific needs.
The adoption law firm or agency can explain the plans available to your daughter and assist in helping make the important decisions that your family will face. They can provide information that will help your daughter decide whether she will meet the adoptive parents before the birth of the baby and how much of a relationship she wants to have with the adoptive parents after the adoption takes place.
The adoption process
As part of the adoption process, the law firm or agency can provide access to counseling services that could help your daughter both during the pregnancy as well as after the adoption. In most states, adopting parents can provide financial assistance to birth mothers that may need it. If permitted by the state, the adoptive parents may also help your daughter by providing maternity clothes, paying medical expenses and assisting with transportation.
Final thoughts
Regardless of what your daughter ultimately decides, remember to take the time to really listen to her. Understand that she is dealing with a lot. She needs your support. Let her know that you are there for her and no matter what, together you will get through it. She will always be your daughter no matter what she decides.
Making an adoption plan requires a lot of decision making. We've been there, and we want to help. Contact us today. There is never any obligation.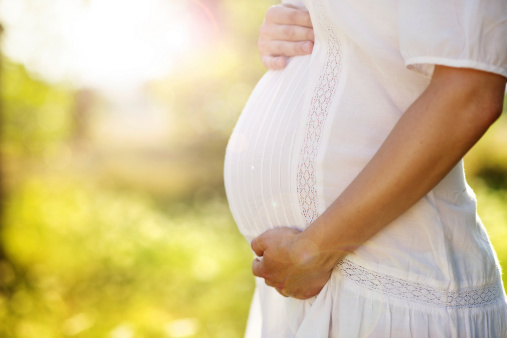 Becoming a surrogate mother can be a rewarding experience.
Modern families come together in many different ways. While surrogacy was once unusual, uncommon and even sometimes looked down upon, today, it is recognized by many as a way a woman can give the most precious gift of life to another family. In fact, becoming a surrogate mother is considered one of the most generous things a woman can do.
If you are interested in becoming a surrogate mother, below is a summary of the steps you may go through.
Contact a surrogacy agency or law firm. Working with a professional surrogacy program not only helps prospective families that want to become parents, but also assists surrogate mothers through all of the steps that are involved in becoming a surrogate and throughout the pregnancy. During the initial contact, the program will ask that an application is completed. This will include information about your age and overall health. The surrogacy process should also be explained. It is important that you understand all of the conditions you must adhere to during the pregnancy. As an example, some states have laws that will not permit a surrogate mother to leave the state once she becomes pregnant.
Meet with the intended parents. After you have completed the application and it is accepted by the program (pending a screening process), the program creates a profile of you that includes your photo and a bio about you along with your interests, personality and hobbies. The program then works to match you with the intended parents.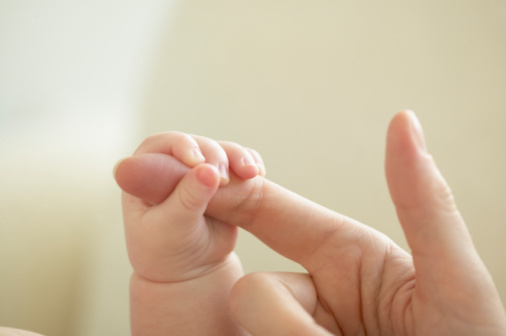 Your profile is helpful to intended parents.
Undergo a physical and psychological examination. Once you are matched with the intended parents, expect to meet with the fertility doctor to receive a complete examination. During this exam, the doctor draws some blood from you and takes an ultrasound of the uterus. The results of this test typically take one to two weeks to come back to the doctor. As part of the examination process the doctor will generally also ask you some questions to evaluate your mental state and ensure that you are a good candidate to become a surrogate. Most fertility centers will require that you meet with an outside mental health professional for a complete psychological evaluation. Pending a positive outcome of this testing and your physical examination, you are then approved to begin.
Accept and sign the contract. The program will either have an attorney on staff or will refer everyone to outside legal counsel to begin the contract process. The contract will include an agreed upon payment amount that you receive as a surrogate as well as the conditions that both you and the intended parents must agree upon. Since surrogate mothers should always have a say in the terms of the contract, and in some states, a surrogate is mandated to have her own attorney. If your state does not require this, it is a good idea to request it so you can thoroughly review and understand the terms of your contract. It's also your opportunity to request changes to the contract before you sign it.
Prepare for the IVF process. After the contract is signed by all parties, you generally begin to receive medications that are tied to your cycle calendar and the embryo transfer begins. Once it is deemed a success by the fertility doctor and you are pregnant, your care is transferred over to an OB/GYN who continues to monitor the progress of your pregnancy from that point all the way through to delivery day.
Sources:
Leaving the state: http://www.babble.com/pregnancy/be-a-surrogate-mother-surrogacy-story/
Surrogacy Process: http://www.familyformation.com/learn-more-about-the-surrogacy-process/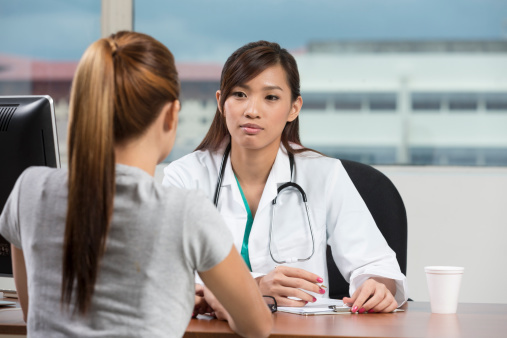 Will you be able to care for your child's medical, financial and other needs?
Giving a child up for adoption is an act of love, kindness and the ultimate in selfless sacrifice. Remember, too, that making an adoption plan for your child is not giving up. If you're considering a decision like this, you are sure to have questions, and finding answers to those questions will help in the decision-making process.
First, Ask Yourself
The first questions you'll have are the ones you need to ask yourself:
Do you feel ready and able to meet your child's emotional, financial and physical needs?
If you are on your own, you will need a job that pays enough to cover rent or mortgage, electricity and heat, food, formula (if you decide not to breastfeed), diapers and transportation. You will also need childcare, health insurance and funds to cover deductibles and any over-the-counter medications.
Some women do qualify for The Women, Infant and Children food program and you may qualify for state health insurance and/or childcare. Programs are very state specific.
Work on determining your budget so you can figure out what you would need and whether supporting yourself and your baby is feasible.
If you already have children, will another baby make it more difficult to care for the children you have?
Does your plan to keep your child depend on other people? It's not always a bad thing if it does, but do you have back-up plans for things like financial support and childcare?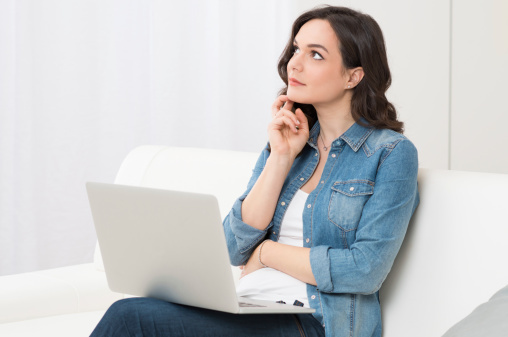 Find out what it will cost to raise a child in your area, what expenses you will be responsible for, and whether assistance is available.
How Does Adoption Work
Once you have answered all your own questions, if you still feel that adoption is right for you and your baby, you may have questions about the process itself.
If you are under 18, do you need your parents' permission to give your baby up for adoption?
No, you don't need their permission legally, but you should certainly consult with them for emotional and financial reasons.
If you decide to give your baby up for adoption, who will cover your maternity expenses?
If your medical insurance does not cover you, the agency and prospective parents usually do. Work with an adoption legal firm who incorporates this into your contract.
Does the birth father have to agree to adoption?
Legally, the biological father has the same parental rights that you do. He should be consulted.
Can a birth mother stay in touch with her biological child after adoption?
In an open adoption, yes. Details and guidelines should be worked out in a contract in advance.
Senior staff at Family Formation includes a birth mother, an adoptive mother, an adoptive sibling and a surrogate mother. We have been in your shoes and we understand. Contact us today with any lingering questions you may have. There is never any obligation.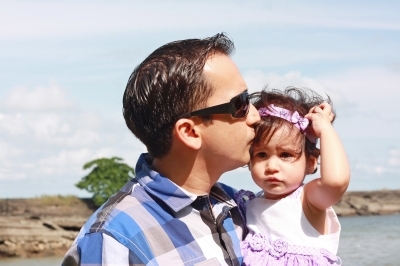 Knowing the rights of the birth father can help ensure an adoption goes smoothly.
When most people think about adoptions, they tend to focus on the birth mother or the family that is adopting the child. In many cases, an adoption will take place without the birth father's involvement. Regardless of whether he participates in the adoption process or not, however, he may still have some of the same legal rights as the birth mother. Below are some adoption questions and answers that may help to explain the rights of the birth father.
What rights does a birth father have in an adoption proceeding?
The rights of the birth father vary from state to state. A baby is not legally available for adoption unless both parents have terminated or relinquished their rights. In the cases of unmarried couples, however, the circumstances are slightly more complicated, because in some cases the woman may not know who the father is, she may choose not to say who the father is, or a man may not know he is a father until the adoption process is underway. When this is the case, the birth father's rights become more limited since the courts may decide that he does not meet the definition of a father and therefore has no rights in the decision of the birth mother to put her child up for adoption.
What is the legal definition of a father?
Interestingly, the definition of "father" or "parent" varies from state to state. In several states, a man is considered a father if one of the following criteria is met:(1)the man and the child's mother are married when the child was born or the child was born no more than 300 days after the end of the marriage,(2) the birth father's name is on the birth certificate, or (3) the man has acknowledged that he is the father in writing. If the birth father has not met one of these criteria, it is important to realize that he may still have parental rights if he has established himself as a putative father.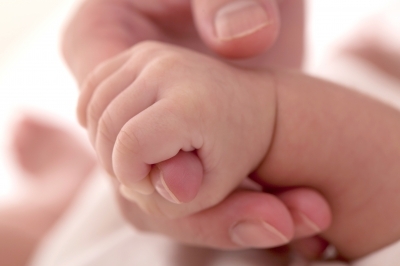 Signing a Putative Father Registry may allow a birth father to keep his parental rights.
What is a putative father?
A putative father is a definition used by many states to define a man who is not yet established as the actual father of a child, but who alleges or claims that he is, although he and the birth mother were never married. There are 13 states that acknowledge the term putative father in their statutes and 25 states have actually established Putative Father Registries for men that allows them to register as putative fathers. This registry gives certain rights to unmarried birth fathers and ensures that they will receive notices of adoption proceedings, petitions to terminate parental rights and petitions for adoptions.
Working with a legal firm that assists adoptive families who want a solid and legal adoption process can help ensure that the rights of all parties are protected. Call us today at (925) 945 1880 or (800) 877-1880 with questions or comments or please visit our website. We look forward to hearing from you!
#1 Image courtesy of [David Castillo Dominici] / FreeDigitalPhotos.net
#2 Image courtesy of [Nutdanai Apikhomboonwaroot] / FreeDigitalPhotos.net
Source:
https://www.childwelfare.gov/systemwide/laws_policies/statutes/putative.pdf