Blog
Our blog covers topics on adoption, assisted reproduction, and surrogacy.  You can read articles, personal stories, and commentaries written by our staff and our clients.  A complete listing of all blog postings appear in chronological order below.  To sort entries based on your interests, select one of the categories to the right under "categories."
Please call us or send a confidential email if you have any questions, comments or would like to to contribute to our blog.  We look forward to hearing from you!
(925) 945 1880 or (800) 877-1880.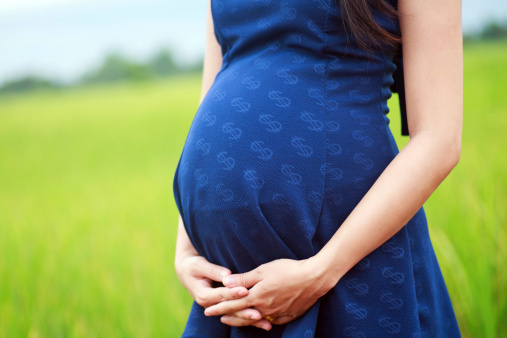 Your daughter's pregnancy may be a shock, but know you'll both get through it.
Hearing the life-changing news that your teenage daughter is pregnant is never easy. It's not something you could have predicted ahead of time, so it is understandable that you are unsure about what to do or say. In the blink of an eye, you have gone from seeing your daughter as a little girl to realizing "my daughter is pregnant" and seeing her as a mother with her own child on the way. It is understandable that you may be feeling a wide range of emotions from disappointment to anger and maybe even fear.
Taking the first step
According to the Mayo Clinic, the first step after receiving this type of information is to acknowledge your emotions and accept them. You may find that you are angry and you should say so. Tell your daughter that you need time to process the information that she has told you and that you need some time to put a little distance between what you are feeling and her news. You can then plan to sit down and have an actual productive discussion – after you have your emotions in check.
As you begin this journey both you and your daughter will, no doubt, have views about what she should do about her pregnancy and the baby. The father of the baby, as well as his immediate family members, may also have opinions about this. It is important to remember that your daughter and the father of the baby are ultimately responsible for their choices and need to own these decisions. They need to understand their options, whether they choose parenting, terminating the pregnancy or making an adoption plan, and make informed decisions.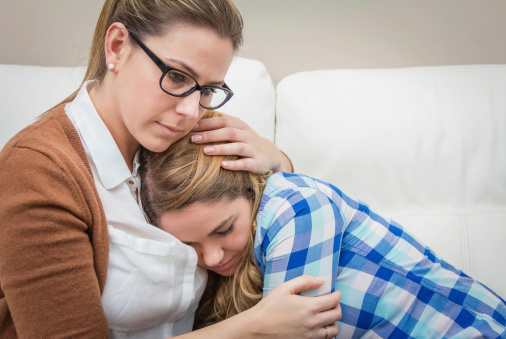 Once you process the information a productive conversation becomes easier.
Contacting an adoption agency
If your daughter decides to make an adoption plan, your first step should include calling an adoption professional, either a law firm or agency. Since not all adoption professionals are created equally, you need to research the options and choose one that will work for your daughter's best interest by creating an adoption plan around her specific needs.
The adoption law firm or agency can explain the plans available to your daughter and assist in helping make the important decisions that your family will face. They can provide information that will help your daughter decide whether she will meet the adoptive parents before the birth of the baby and how much of a relationship she wants to have with the adoptive parents after the adoption takes place.
The adoption process
As part of the adoption process, the law firm or agency can provide access to counseling services that could help your daughter both during the pregnancy as well as after the adoption. In most states, adopting parents can provide financial assistance to birth mothers that may need it. If permitted by the state, the adoptive parents may also help your daughter by providing maternity clothes, paying medical expenses and assisting with transportation.
Final thoughts
Regardless of what your daughter ultimately decides, remember to take the time to really listen to her. Understand that she is dealing with a lot. She needs your support. Let her know that you are there for her and no matter what, together you will get through it. She will always be your daughter no matter what she decides.
Making an adoption plan requires a lot of decision making. We've been there, and we want to help. Contact us today. There is never any obligation.